Please note that during this time of social distancing, our church campus is closed. We are holding LIVE worship services on Facebook. Details below. Click Facebook to get to our page.
C

lick the following links for Sunday's worship music.
We offer three services on Sunday mornings, starting at 8:30 am. Traditional services are held in the Sanctuary in the main building, Our contemporary service, By the Well, is held in the Family Life Center (FLC) across the courtyard. We offer nursery for children from birth through two years old. Children three and up will be released during worship service to attend Godly Play. Staff and Ministry Safe volunteers will escort them to Godly Play in the Fellowship Hall of the main building. Of course, children are always welcome to stay and worship with their parents.
Traditional Worship
8:30 & 11:00 AM
in the Sanctuary, Main Building
Contemporary Worship
10:50 AM
in the Family Life Center
Godly Play
Children, ages 3 years through 5th grade
in the Fellowship Hall of the main building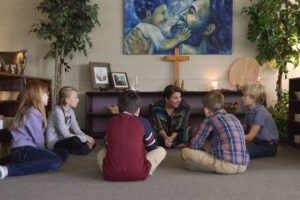 Nursery
Children from birth through 2 years
in the Fellowship Hall of the main building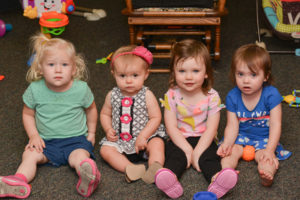 What to Wear
People come to worship at FUMC Midlothian wearing a wide range of clothing styles. Men wear everything from jeans and casual shirts to suits and ties. Women wear skirts, slacks, jeans, dresses, and pantsuits. Though we tend to be less formal in our attire, it's best to wear what you are comfortable wearing to worship. We're just glad to see you!